"Beautiful Hand Painted 100 year old slate"
Signature Garden Pieces and Cheese Platters
The Artist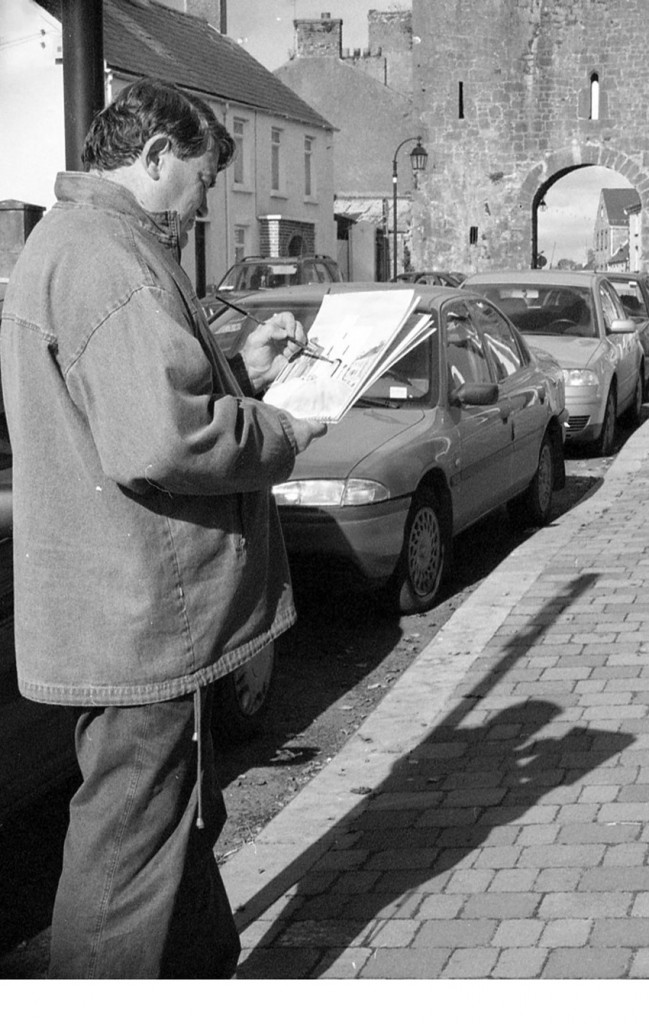 Dan still lives on the farm that he grew up on seven decades ago. It is this life long affinity with nature and time consuming nurturing of it, that comes to the fore front of his artistic abilities. And ability is something that Dan has in spades, with four successfully published novels under his belt, along with dozens of art exhibitions throughout Ireland being just the tip of the iceberg.
It was his quest for a functional marrying of art into history that brought about the slate collection. Whether it be a cheese board on your table or a hanging piece of art in your garden. Dan's work is instantly recognisable. So savour it, for now and for generations to come.
Garden Slates
The garden slate is "Bangor Blue" sourced locally. Very locally, in fact it's sourced within fifty yards of the farm house. And if sales continue along the current curve, there is a distinct possibility that the slate will be sourced from the farm house itself.
The creation of these pieces of art is the same process as the cheese platter but on a slightly grander scale. These Garden slates are also glazed in the same manner as the platter, but in this case it is to protect them against the elements. This is a beautiful piece that will become the focal point of any garden, regardless of shape or size






Cheese Platters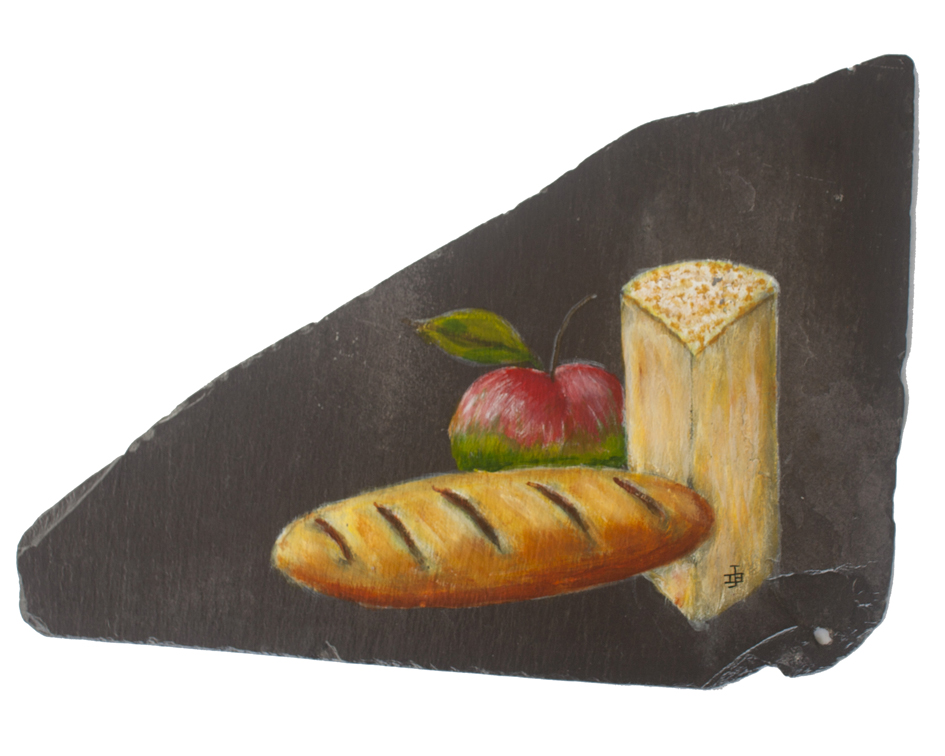 The cheese platter selection comes in a host of different shapes and sizes. Each one individually carved and customised by Joy, Dan's beautiful assistant. Joy is the muse for Dan's work, as she is the beginning and the end of the art process. Once Joy is satisfied with the shaping process, she hands her work over to Dan who puts brush to slate and creates the unique designs. Once the artist is happy, the slate is handed back to Joy. Here the functionality is added to the piece of art, with fine polishing and glazing making the piece ready for your dining table.
With the famous Charleville cheese factory viewable across the border from their front window, not only is it in part their inspiration, but also a heart warming reassurance that this is the original cheese team.